Water Clean-Up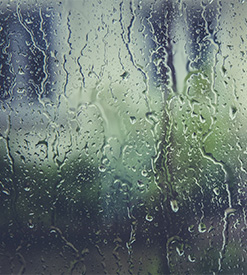 Removing the water, and the stress – all at once.
When you experience water damage in your home, the faster you can contact us, the better. After a clean water leak, you have three days to dry the house before mold begins to grow. Beyond three days, clean-up is much more complex – even in a clean water situation.
Our team is able to lead through every stage of getting your home back to better than it was before. Water loss is the most common type of disastrous damage to a home, and we are experts at connecting with your insurance company on your behalf, and making sure that your home is returned to you, safe, clean, and looking good!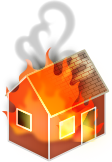 Fire & Smoke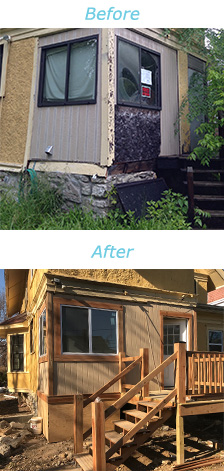 From board-up to bottoms up!
My father was the fire chief for our county when I was a child, and I would occasionally ride to fires with him, and witness the toll on property and, more importantly, the individuals experiencing loss.
You just can't imagine how devastating a fire can be… until you experience one. And often, whatever remains is scarred with smoke. The smoke damage is entirely different than the smoke from your bonfire – it is a complex chemical hazard; with plastics and other flammable substances absorbed into your belongings.
Our team is able and capable to take it from here. We can work with your insurance company to ensure that you receive the best possible outcomes available to you, and we can handle everything from the board-up of your property, to the cleaning of your salvageable possessions, and the re-building of your home.
Mold Remediation
Because moldy cheese is stressful enough.
Your kids are not going to want to breath in mold for very long, and neither do you. Its critical to remove all traces of mold from your home to maintain a healthy environment, and stop the spread of bacteria. If you can see it, its already bad.
When you notice mold growth, call us so we can contain the spread really quickly, and be most efficient with the commercial equipment we have waiting for you.
Remodeling
This is remodeling without losing your mind.
The construction industry is famously horrible to work with. You'd be amazed how often we experience bad service from other industry leaders. So turning up on time, having showers, and wearing clothes that fit are just some of the first steps we take to ensure you're going to have a great experience while making the changes you've been dreaming of.
Because we remodel our own homes and rentals, and we do this all year round for clients like you, we're experts at envisioning what you're wanting to do, and helping make your dreams become reality.
We have trained and insured teammates who will serve you with the utmost respect and bring you the kitchen, bathroom, basement, or addition of your dreams. From painting a room, to re-building a house, we have this. And we love to serve you.