Soot, mold, and graffiti don't stand a chance! Rust and paint? Not for a minute.
We Specialize in Ice Blasting.
call 1-888-244-YETI
Dry Ice Blasting / Cleaning
Cincinnati, Milford & Surrounding Areas
Dry ice blasting brings out the big guns (kind of literally) to clean masonry, wood, metal, rubber, and anything else you can think of. Tough enough to clean under an asphalt truck, and soft enough to clean a book.
We combine thermal energy (extreme cold) to freeze the contaminant, with kinetic energy (800x expansion on impact) to break contaminant from the surface, and drop it to the floor. With no residue, we can clean inside your building – and outside.
Perfect for restoration projects in vintage homes, classic and collectors cars, restaurant kitchens, and for fire or mold remediation!
If you need extreme or detail cleaning, we can help.
The experienced and reliable Yeti team is available to homes across Cincinnati, Milford and surrounding Ohio suburbs for dry ice blasting / cleaning services. Get in touch with us now to find out how we can help!

Excellent 5-Star Reviews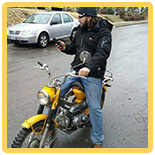 Christopher Copley

"I have been in the remodeling business my whole life and I have never had a better experience with a remediation company than Yeti Restoration. They are the first people I call every time they are needed."
Debbie Scott

"We had major water damage to our [commercial] building… I would highly recommend Yeti Restoration… Very impressed with their quality of work!"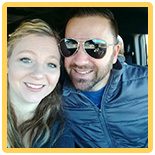 Jason Atkinson

"I am an agent for one of the biggest Farmers' Insurance agents in the United States. I wouldn't ever recommend anyone else. James and his team are always on top of things and are very thorough where even other big name companies miss things. I have been extremely impressed and can't wait to see this company continue to grow!"